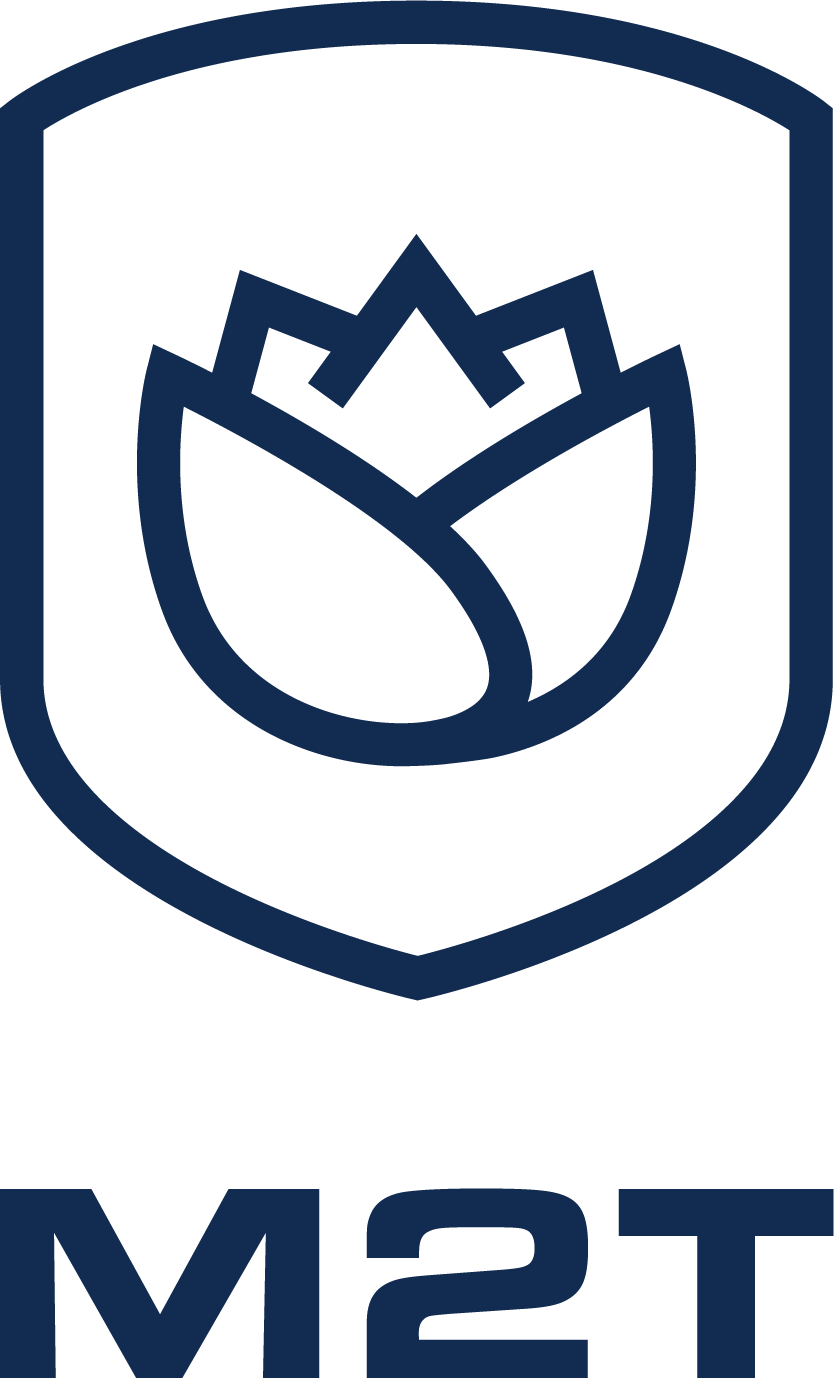 Logo
Official distributor and service center for Auto ID mobile solutions
Brands in our offer






REGULATIONS FOR THE PROVISION OF MAINTENANCE SERVICES
RULES FOR USING THE RETRURN MERCHANDISE AUTHORIZATION SYSTEM (RMA)
Dear Sir / Madam
Thank you for visiting our warranty and post-warranty repair center for electronic devices. The panel is an online service request system and is available at the following internet address: www.rma.m2t.com.pl/rma/request (hereinafter referred to as the "Request System").
The formula of these regulations assumes the establishment of general principles and conditions for using the Notification System, including in particular the rules for submitting and accepting repair orders via the Notification System. In the event that you decide to use our services, these terms and conditions govern in particular the conditions for the provision of maintenance services (hereinafter referred to as "M2T Service"), including our liability.
We invite you to read the regulations and start using our services.
GENERAL PROVISIONS

The owner of the Notification System is the company M2T SPÓŁKA Z OGRANICZONONA ODPOWIEDZIAŁENIA SPÓŁKA KOMANDYTOWA based in Złotniki (headquarters address and correspondence: ul. Krzemowa 1, 62-002 Złotniki); entered in the Register of Entrepreneurs of the National Court Register under the number KRS 0000635313; registration court, in which the company's documentation is stored: District Court Poznań - Nowe Miasto and Wilda in Poznań, VIII Commercial Department of the National Court Register; NIP: 9721241282, REGON: 302263450, e-mail address: serwis@m2t.com.pl and contact phone number: (+48) 608 610 262.
These Regulations for the Provision of Maintenance Services are addressed only to entrepreneurs using the Notification System and the M2T Website (i.e. excluding consumers and entities to which consumer rules apply).
The administrator of personal data processed in connection with the implementation of the provisions of these Regulations is M2T. Personal data is processed for the purposes, for a period and based on the grounds and principles indicated in point 7 of the Regulations. Providing personal data is voluntary, however it may be necessary to conclude and perform the Repair Agreement.
Definitions:

REPAIR PRICE – renumeration for the Repair of Equipment indicated in the Repair Order based on the Price List or agreed individually by M2T and the Customer
PRICE LIST – a list of basic services of the M2T website with prices available on the Application System page in the "Documents" information tab
WORKING DAY – one day from Monday to Friday, excluding public holidays
CUSTOMER – (1) s natural person full legal capacity, for which the use of the Notification System and the M2T Website, including the conclusion of Repair Agreements, is of a proffesional natire (i.e. not being a consumer or entity to which the provisons regarding consumers);(2)legal entity; or (3) an organizational unit without legal personality, which the law confers legal capacity; - which has concluded or intends to conclude a Repair Contract with M2T.
CIVIL CODE – the Civil Code Act of April 23, 1964 (Journal of Laws of 1964 No. 16 item 93, as amended)
M2T – company M2T SPÓŁKA Z OGRANICZONĄ ODPOWIEDZIALNOŚCIĄ SPÓŁKA KOMANDYTOWA with its regustered office in Złotniki ( address of the registered office and correspondence: Krzemowa street , 62-002 Złotniki); entered in the Register of Entrepreneurs of the National Court, Register under KRS number 0000635313; registration court, in which companys documentation is stored: District Court Poznań – Nowe Miasto and Wilda in Poznan, VIII Commercial Department of the National Court Register; NP.: 9721241282, REGON: 302263450, e-mail address: serwis@m2t.com.pl and contact phone number: (+48) 608 610 262
REPAIR, CONTRACT, REPAIR CONTRACT – a service contract, service requirung repair, maintainance, search, fault diagnosis or other configuration of mobile devices includes concluded between clients and M2T. The exact suject of the contract is always agreed between the customer and M2T before the conclusion of the contract.
SERVICEPINT – one of the stationary points of M2T Websie, whose location is indicated on the website of the Application System.
REGULATIONS FOR THE PROVISION OF SERVICE SERVICES, REGULATIONS – these regulations containing the rules for the use of the Reporting System, as well as regulatin the conditions for concluding and implementing Repair Agreemnets for Equipment with M2T.
M2T SERVICE – buisness activity carries out by M2T for the provision of maintenance services for Equipment under warranty and post-warranty repairs.
NOTIFICATION SYSTEM – an electronic M2T Website service system made available to the Customer by M2T at the folllwing address: www.rma.m2t.com.pl/rma/request.
DEVICE - a device indicated in the Reapir Order, subject to Repair by M2T and delivered by the Customer.
REPAIR ORDER- ORDER – an electronic document avaiable on the Application System website enabling the Customer, by completing the interactive form, to specify the basic elements of the future Repair Agreement, in particular: customer data, the subject of the Repair, the date of the Repair order, the Device being the subject of the Repair.

GENERAL CONDITIONS FOR CONCLUDING THE REPAIR CONTRACT

The conclusion of the Agreement precedes the submission of the Reapir Order by the Customer via the Notification System. The contract may also be concluded in other legally permissible ways, in particular as a result of the offer being accepted by the other party, and if negotiations (arrangements) are carried out to conclude the Contract, then when the parties agree on all its provisions, which were the subject of negotiations (arrangements).
Regaedless of the method of establishing cooperation, the Agreement is always concluded after M2T meets the condidtions required by generally applicable provisions, in particular the Civil Code.
If on the basis of the Customer's order it is possible for M2T to perform the Repair of the Device, M2T immediately after its submission confirms the acceptance of the Order for implementation, whoch is tantamount to conluding the Reapir Agreement or – in the absence of the possiblity of performing the Repair – informs the Customers immediately giving a reason. If additional arrangements regarding the Agreement are necessary, it shall be concluded when the Customer and M2T agree on the matters being the subject of the arrangements. The need for additionsl arrangements may result from the Customer providing insufficient information, the need for an individual valuation of the given Reapir by M2T or the inability to carry out the Reapair within the limit proposed by the Customer.
On the total Repair Price,as well as about any delivery costs (including transport, delivery and postal charges) and about any other costs, and if it is not possible to determine the amoiunt of these fees at the time of conluding the Agreement – about the obligation to pay them, the Customer is each time informed before the conclusion of a given Agremeent, the conclusion itself requires the client's acceptanc of the valuation. The basis for calculating the total Repair Price is the Price List, with the proviso that Repair exceeding the scope of services included in the Price List, requiring the purchase of the new parts of the Device or for other non-standard reasons, requires an individual valuation by M2T.
If, due to the need for individual valuation of a given Repair by M2T, it is not possible to calculate its total amount earlier – M2T may make an appoitment with the Customer only as to the cost of diagnosis of the Device, indicated in the Price List, with the proviso that in the event of the Customer not accepting the Repair at the Price Repair detetmined on the basis of the diagnosis made, the Customer is only obligedto cover the cost of the diagnosis. The customer is releasd from the cost of the diagnosis if he accepts the Reair Price proposed by M2T after diagnosis.
The M2T service, in addition to the paid post -warranty maintenance services of the Equipment covered by the warranty by thier manufacturer, whose authorized representative in the Republic of Poland is M2T. If the Repair takes place as part of a complaint submitted by the Customer under the manufacturers warranty, the detailed conditions of the Repair may be governed first of all by the warranty statement attached to the Device, provided that the warranty period has not expired before submitting the Repair Order.
The content of the concluded Agreemen is recorded, secured and made avaiable by making the submitted Repair Order and these Reulations available before entering into the Agreement on the Application System website, as well as proof of purchase. In addition, depending on the manner of establishing cooperation, the content of the concluded Agreement may be recorded, secured and made available in a different manner (e.g. by sending an e-mail message or recording arrangements in writing).

GENERAL CONDITIONS FOR PERFORMANCE OF REPAIR

After concluding the Agreement, the Customer is obliged to deliver the Equipment to the Service Point indicated in the Agreement. The Customer can do it both independently and through the carrier on behalf of M2T, which will appear at the place and on the date set by M2T with the Customer before dlivery of the Device. In any case, the cost of delivery of the Device is borne by the Customer, unless the Customer order a Repair as part of a complaint under the warranty applicable to the Device.
The subject, date and other terms of the Reapir are specified in the Repair Order or during ongoing arrangements between the Customer and M2T before the conclusion of the Contract, and the remaining terms of the Contract are set out in these Regulations.
Unless the Contract or the terms of the guarantee provide otherwise, the repair deadline by M2T is 14 Buisness Days. The period runs from the date of conclusion of the Repair Agreement, but not earlier than from the date of delivery of the Equipment to the Serivce Point, until the date of delivery of the Equipment back to the Customer.
M2T is obliged to carry out the Reapir in a correct manner and without defects.
M2T is obliged to inform the Customer immediatel about the Repair.
If, during M2T Repair, defects, losses or damage to the Equipment are revealred other than those agreed with the Customer before the conclusion of the Agreement, or if the need for additional maintenance activities beyond the original scope of the Agreement is found, M2T shall always be abliged to notify the Customer of such circumstances. At the Customers's request, M2T presents a proposal to change the scope of the Agreement toghether with information about the amount of any additional payment to the basic Repair Price. If the Customer agrees to change the scope of the Agreement, M2T shall proced to perform the remainder of the Agreement on the terms agreed with the Customer. In the absence of the Customer's consent, M2T performs the Repair under the conditions and to the extent orginally agreed with the Customer.
If, during the Repair by M2T as part of a complaint sumitted by the Customer under the manufacturer's warranty, defects, losses or damage to the Equipment other than those covered by the warranty are disclosed, or if the need for additional maintenance activites outside the scope of the warranty is found, the provisons of point 3.6 of the Regulations.
After repair, the Customer is obliged to collect the Device from the carier performing the delivery of the Device to the Customer on behalf of M2T.
In the event of the Customer's failure to collect the Device after the Reapir, M2T is entilted to take actions provided for by law, in particular to seek compensation for non-contractual storage of the Device or to submit the Device to a court deposit with the obligation to refund the costs of submission after meeting the conditions provided by law.

RULES FOR USING THE NOTIFICATION SYSTEM

The Report System aims to automate and streamline the proces of submitting, accepting and handling Repair Orders as part of the M2T Website.
The Report system is an integral part of the M2T online store available at the following address www.m2t.com.pl. This means that in matters not covered by these Regulations, regarding technical requirments and how to use the functionality of the Notification System, the provisions of the regulations of the M2T online stores hall apply accordingly.
The Reporting System allows Clients (1) to lodge complaints based on the warranty applicable to the Equipment, whose authorized representative of the manufacturer in the territory of the Republic of Poland is M2T; as well (2) ordering paid post-warranty service of Devices.
To place a Repair Order via the Notification System, the Customer should complete the interactive order form. Using the order form requires the prior creation of an account in the M2T online store under the conditions specified in the regulations of the M2T online store.
The Repair Order is placed after the Customer completes a total of two consecutive steps – (1) after completing the order form and (2) clicking on the "Confirm" field on the page – up to this point it is possible to modify the entered data yourself (to do this, follow the displayed messages and information available on the website).
In the order form, the customer first defines one or more devices reported for repair, indicating in particular the following device data: manufacturer, name and model, serial number, date of purchase and type of fault. Then – after completing the list of Devices – the Customer proceeds to complete the order form with the following customer data: name and surname / company name, tak identification number address (street, house / flat number, zip code, city, country), email address and contact phone number. The customer in the order form should also indicate the place and preferred date of recepit of the Device by M2T.
Using the orde form is free of chargé and is of a one-off nature and is terminated when the Reapir Order is placed through i tor when the Customer ceases to place the Order through it. Submission of a Reapir Order may, however, lead to the conclusion of a Contract between the Customer and M2T, which raises the obligation on the part of the Customer to pay the agreed Reapir Price in accordance with point 4 of the Regulations.
The Customer should use the Reporting System only in a manner consistent with the law and decency, with respoect for personal rights, protection of personal data and rights of M2T, other persons using the Reporting System and third parties, including copyrights and intellectual property rights. Unlawful activities that may hinder the functioning of the Notification System are prohibited. The provision of unlawful content is also prohibited.
If the Customer usues the Reporting System to place a Repair Order as part of a compaint based on the warranty applicable to the Device, the complaint should be submitted in accordance with the warranty conditions contained in warranty statement attached to the Device.
The Customer can at any time view the history of submitted Repair Orders from the level of the account registered in the M2T online store, in particular information on the status of the Repair and decisions regarding complaints under the devices warranty. In addition information about any change in status and a new decision is sent to the e-mail address provided by the Customer.

WAYS AND PAYMENT DEADLINES FOR REPAIR DEVICES

The method and date of payment may be subject to additional arrangements with the Customer before the conclusion of rthe Repair Agreement. In the absence of other arrangements between M2T and the Customer, the payment methods set out in this section of the Regulations are accepted.
M2T provides the Customer with the following payment methods under the Repair Agreement:

Payment by bank transfer to the M2T bank account.
Electronic payments and a payment card via PayU.pl. Electronic payment and payment card servicesare provided by PayU S.A. with registered office in Poznań (address: ul. Grunwaldzka 182, 60-166 Poznań), entered into the Register of Entrepreneurs of the National Court Register under the number KRS 000274399, registration files kept by the District Court Poznań – Nowe Miasto and Wilda in Poznań; share capital in the amount of PLN 4,944,000.00 fully pai dup; NIP: 7792308495.

The customer is obliged to make the payment within 14 calendar days from the date of the Repair Agreement, but not later than when the Device is sent for Repair to the Service.
In individual cases, based on the verification of the Customer's payment ability, M2T reserves the right to grant the Customer the deferred payment option. The customer who uses deferred payment is obliged to pay on the basis of VAT invoice with a 30-day payment deadline, which does not suspend M2T's repairs.

COMPLAINTS PROCEDURE

In accordance with art. 558 § 1 of the Civil code, M2T's liability under the warranty to the Customer is excluded.
M2T guarantees the correct operation of the Device that has been Reapired for a period of 3 months from the date of delivery of the Device to the Customer. M2T also guarantees the correct operation of accessories and batteries attached to the Device for a period of 6 months from the date of delivery to the Customer. The warranty applies to the operation of the Device, accessories and batteries only to the extent that was the subject of M2T Repair.
As part of the warranty, M2T undertakes to re-repair the Equipment failure reported by the Customer occurs within the time limit indicated in point 5.2 of the Regulations and will result from reasons attributable to the previously made Reapir (e.g. when parts of the Device replaced by M2T prove to be defective). In the event that it is not possible to carry out the Reapirs again, the Customer entilted under the warranty is entilted to a refund of the Repair Price paid.
All compaints realted to the services of the M2T Website may be submitted, for example, by e-mail (e-mail serwis@m2t.com.pl) or in writing to the following address: ul. Krzemowa 1, 62-002 Złotniki).
The description of complaint should include: (1) information and circumtances regarding the subject of the complaint, in particular the type and date of irregulatities; (2) Customer claim; and (3) contact details of the complainant – this will faciliate and accelerate the consideration of the complaint by M2T. In the absence of certain information indicated by the Customer, M2T may request the Customer to provide additional explanations.
M2T will respond to the complaint immediately, no later than within 14 calendar days from the date of its submission.
The customer who submits a complaint to M2T under the warranty for reapirs mad eis obliged to deliver the Equipment at the expense of M2T to the Service Point indicated by M2T via the carries acting on the behalf of M2T. The risk of accidetal loss or damage to the Equipment from the time it is released to M2T until it is picked up by the Customer entilted under the warranty shall be borne by M2T.
M2T is obliged to perform its obligations under the warranty immediately, no later than within 14 days. This deadline should be calculated from the day the Customer deliveres the Equipment to M2T. After exercising the rights under the warrant, M2T provided the Device at its own expense to the customer entiltes under the warranty.
M2T reserves the right to extend the above deadline in justified cases. M2T then gives the customer the reason for the delay and sets a new dealine for the guarantee.
The warranty does not cover defects other than those inherent in the materials, parts or method of repair performed by M2T.
M2T's liability under the warranty does not include in particular: damage resulting from normal operation or wear, mechanical damage (cracks, scratches, danage caused by exteral lighting, power network faillures, fire, flooding, high temperatures and chemical factors), damage caused by improper use, not in accordance with the assembly instructions and damages resulting from improper or non-complaint with the attached assemlby instructions or resulting from modifications and design changes made by the Customer.

ADDITIONAL CONTRACTUAL PROVISONS

M2T is entilted to take action a tany time to verify the truthfulness, reliability and precision of the information provided by the Customer. In the field of verifiction, M2T is entilted, among others to request the Customer to provide documents necessary for verification.
M2T has the right to withdraw from the Agreement concluded with the Customer within 14 calendar days of ots conclusion. Withdrawal from the Agreement in this case may occur without giving a reason and does not give rise to any claims on the part of the Customer against M2T.
If the Customer fails to collect the Device after the Repair, M2T is entilted to claim from such Customer a contractual penalty of 1/10 of the Repair Price for each day of delay in collecting the Device. The stipulation of the contractual penalty does no exclude the possibility of claiming supplementary compensation on general principles and to take other actions provided for by law, in particular to seek compensation for non-contractual storage of the Device or to submit the Device to a court deposit with the obligation to reimburse the costs of submission after meeting the conditions provided by law.
M2T has he right to limit the avaiable payment methods, including requiring prepayment in whole or in part, regardless of the payment method chosen by the Customer and the fact of concluding the Agreement.
When M2T releases the Device to the carrier, the risk of accidental loss or damage to the Device passes to the Customer. In this case, M2T shall not be liable for any loss, loss or damage to the Equipment arising from its acceptance for transport until its delivery to the Customer, and for delay in shipping.
M2T's liablity towards the Customer, regardless of its legal basis, is limited – both as part of a single claim, as well as for all claims in total – to the amount of the Reapir Price paid, but not more than to the amount of one thousand zlotys. M2T shall be liable to the Customer only for typica; damages foreseeable at the time of conclusion of the contract and shall not be liable for losr profits towards the Customer.
M2T's liability towards the Customer, in the event of disclosure of a faulty device during its use by tge Customer, is limited only to the amountt of the Repair Price.
All disputes arising between M2T and the Customer shall be submitted to the court jurisdiction over the seat of M2T.

PERSONAL DATA

Personal data on the M2T Website are processed by M2T in accordance with applicable law, in particular in accordance with Regulation (EU) 2016/679 of the European Parliment and of the Council of 27 April 2016 on the protection of individuals with reagrds to the processing of personal data and in the free movement of such data and repealing Directive 95/46/EC (Genral Data Protection Regulation) – hereinafter referred to as 'GDPR' or 'GDPR Regulation'
This information is provided pursuant to art. 13 of the GDPR Regualtion and applies to the situation in which M2T collects personal data from the data subject. In a situation where the Customer uses the M2T online store, of which the Notification System form san integral part, this section of the Regulations is also supplemented by the provisions of the privacy policy of the M2T online store.
When using the M2T Website, the processing of Customer's personal data may take place in the following cases:

Conclusion and performance of the Repair Agreement.
The customer uses the complaint procedurę and provides his personal data under it.
The customer wants to receive a bill or Invoice and for this purpose provides his personal data.
The customer or M2T directs to the other party claims arising from the contract other than under the complaint procedurę (e.g. in connecion with the lack of payment) and in this respect the customer's personal data is processed.

Except for the above situations, M2T does not collect or process personal data of Customers using the services of the M2T Website. However, if the customer wants to take advantage of the complaint procedurę, or wants to receive a personal bill or Invoice, then providing the necessary data is necessary in order to exercise the customers's rights. Personal data is collected in such situations from the data subject.
In the event of processing Customer's personal data, the administrator of personal data is M2T. Full M2T data, including its contact details, are indicated at the beginning of these Regulations. Customer's personal data is processed in accordance with the GDPR Regulation. M2T provides the Customer with the exercise of the rights arising from the above Regulation and other generally applicable provisions on the protection of personal data.
Each time the purpose, basis, period and recipient of personal data processed by M2T results from the actions taken by the Customer. M2T may process customer data for the following purposes, on the following grounds and for the period in accordance with the below table:


 

Conclusion and performance of the Repair Agreement or taking action at the Customer's request before concluding the contract

Target: performance of the Repair Agreement or taking action at the request of the data subject before the conclusion of the contract

Legal basis: article 6 § 1 lit. B) GDPR Regulations (performance of the contract)

 

Timeframe: The data is stored for the period necessary to perform or otherwise terminate the legal obligation arising from the contract.

The customer uses the complaint procedurę and provides his personal data or directs resulting claims to M2T

Target: exercising the customer's rights arising from the contract regarding complaints

Legal basis: article 6 § 1 lit. b) GDPR Regulations (performance of the contract)

Timeframe: The data is stored for the perios necessary to perform or otherwise terminate the legal obligation arising from the contract.

The cusomer wants to receive a bill or invioce and for this purpose provides his personal data

 

Target: bookkeeping

Legal basis: article 6 § 1 lit. c) GDPR Regulations in connection with from art. 74 section 2 of the Accounting Act, i.e. of 30 January 2018 (Journal of Laws of 2018, item 395)

Timeframe: the data is stored for the period required by law requiring M2T to keep accounting books (5 years from the beginning of the year following the financial year to which the data relate

M2T directs claims arising from the contract to the other party (e.g. in connection with non-payment) or defends itself against the other party's claims, and the Custoomer's personal data is processed in this respect

 

Target: determination, investigation or defense of claims which M2T may raise of which may be raised against M2T

Legal basis: article 6 § 1 lit. f) GDPR Regulations

Timeframe: the data is stored for the duration of the legitimate interst pursued by M2T, but no longer than for the period of limitaion of claims against the data subject for the buisness activities carried out by M2T. The limitation period is specified by law, in particular the Civil Code (the baisc limitation period for claims related to running buisness is three years)

The transfer of data by M2T does not occur inevery case and not to all recepients or categories of recepients indicated below – M2T transfers data only when it is necessary to achieve a given purpose of personal data processing and only to the extent necessary to achieve it. For example, if you need to use an accounting office to issue an invoice, M2T transfers the data to your accounting office to issue an invioce.
M2T only uses the services of such processing entities that provide sufficeint guarantees for the implementation of appropriate techniacal and organizational measures, so that the processing meets the requirments of the GDPR Regulation and protects the rights of data subjects.
Personal data may be transferres by M2T to the following recepients or categories of recipients: (1) providers of accounting, legal and advisory services providing M2T with accounting lega lor advisory support (in particular an accounting office, law firm or debt collection company); (2) carriers, forwarders, courier brokers enabling delivery of the Device to the Customer who chose this method of delivery of the Device and (3) entities supporintg electronic payments in the case of the Customer who makes the payment when choosing this method. M2T provides the collected personal data of the Customer to the selected supplier acting on his behalf only in the case and to the extent necessary to achieve the given purpose of data processing.
Personal data is not transferred to a third country or internatioal organization.
The rights of the data subject:

Right of access, rectification, limitation, deletion or transfer – the data subject has the right to request from M2T access to his personal data, rectification, deletion ("right to be forgotten") or restriction of processing and has the right to object to processing, and also has the right to transfer his data. Detailed conditions for exercising the abovementioned rights are indicated in art. 15- 21 of the GDPR Regulation
The right to withdraw consent a tany time – a person whose data is processed by M2T on the basis of expressed consent (pursuant to art.6 par.1 lit.a) or art. 9 items 2 lit. A) of the GDPR Regulation), it has the right to withdraw consent at any time without affecting the lawfulness of the processing that was carried out on the basis of consent before its withdrawal.
Right to lodge a complaint with a supervisory authority – a person whose data is processed by M2T has the right to lodge a complaint with a supervisory authority in the manner and manner specified in the provisions of the GDPR and Polish Law, in particular the Personal Data Protection Act. The supervisory body in Poland is the President of the Office for Personal Data Protection.
Right to object – the data subject has the right to object at any time – for reasons related to his particular situation – to the processing of personal data concerning him based on art. 6 clause 1 lit. e) (public interst or tasks) or f) (legitimate interst of the administrator), including profiling based on these provisons. In this case M2T may no longer process this personal data, unless it demonstrates the existence of valid legitimate grounds for processing, overriding the interests, rights and freedoms of the data subject, or grounds for establishing, investigating or defending claims.
Right to object to direct marketing – if personal data are processed for the purposes of direct marketing, the data subject has tge right to object a tany time to the processing of personal data concerning him for the purposes of such marketing, including profiling, to the extent that which processing is associated with such direct marketing.

In order to exercise the rights referred to above, you can contact M2T by sending an appropriate message in writing or by e-mail in accordance with the M2T contact details provided at the beginning of these Regulations.

FINAL PROVISIONS

Agreements with M2T governed by these Regulations are concluded in Polish.
In matters not covered in tgese Regulations, generally applicable provisions of Polish Law shall apply, as well as the provisons of the regulations of the M2T online store.